Post 8887
Are there really 36 alien civilizations out there? Well, maybe.
By Stephanie Pappas – Live Science Contributor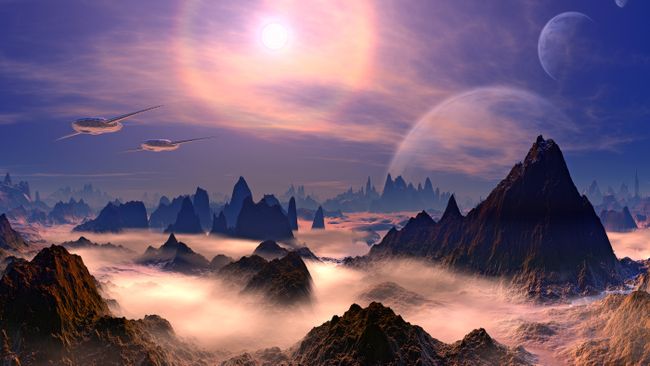 (Image: © Angela Harburn/Shutterstock)
How many intelligent alien civilizations are out there among the hundreds of billions of stars in the spiral arms of the Milky Way? According to a new calculation, the answer is 36.
That number assumes that life on Earth is more or less representative of the way that life evolves anywhere in the universe — on a rocky planet an appropriate distance away from a suitable star, after about 5 billion years. If that assumption is true, humanity may not exactly be alone in the galaxy, but any neighbors are probably too far away to ever meet.
On the other hand, that assumption that life everywhere will evolve on the same timeline as life on Earth is a huge one, said Seth Shostak, a senior astronomer at the SETI Institute in Mountain View, California, who was not involved in the new study. That means that the seeming precision of the calculations is misleading.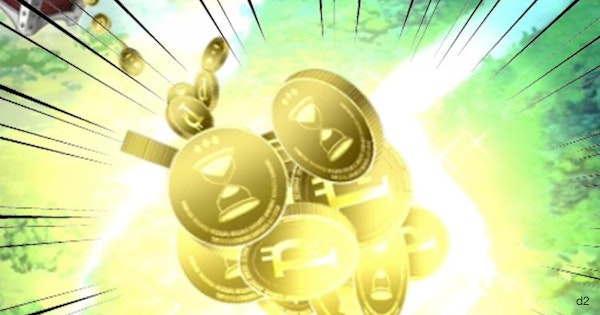 "If you relax those big, big assumptions, those numbers can be anything you want," Shostak told Live Science.
Distant neighbors
The question of whether humans are alone in the universe is a complete unknown, of course. But in 1961, astronomer Frank Drake introduced a way to think about the odds. Known as the Drake equation, this formulation rounds up the variables that determine whether or not humans are likely to find (or be found by) intelligent extraterrestrials: The average rate of star formation per year in the galaxy, the fraction of those stars with planets, the fraction of those planets that form an ecosystem, and the even smaller fraction that develop life. Next comes the fraction of life-bearing planets that give rise to intelligent life, as opposed to, say, alien algae. That is further divided into the fraction of intelligent extraterrestrial life that develops communication detectable from space (humans fit into this category, as humanity has been communicating with radio waves for about a century).
The final variable is the average length of time that communicating alien civilizations last. The Milky Way is about 14 billion years old. If most intelligent, communicating civilizations last, say, a few hundred years at most, the chances that Earthlings will overlap with their communications is measly at best.
Solving the Drake equation isn't possible, because the values of most of the variables are unknown. But University of Nottingham astrophysicist Christopher Conselice and his colleagues were interested in taking a stab at it with new data about star formation and the existence of exoplanets, or planets that circle other stars outside our own solar system. They published their findings June 15 in The Astrophysical Journal.
"This paper couldn't have been written a few years ago," Conselice told Live Science.
Related: Greetings, Earthlings! 8 ways aliens might contact us
The team calculated the age distribution of stars in the Milky Way, looking for those at least 5 billion years old and presumably old enough to host a humanlike civilization. They found that 97% of stars in the Milky Way are older than 5 billion years. Our solar system, at 4.5 billion years old, is a relative newbie in the galaxy, Conselice said, so it made sense that many stars in the Milky Way are older.
The researchers then calculated the number of those stars that are dense enough and stable enough to host planetary systems. A third of the stars older than 5 billion years qualified. Next, using what astronomers now know about the distribution of exoplanets, the researchers estimated the number of rocky planets within the habitable zones of those stars. They also calculated which stars are metal-rich enough to have orbiting rocky planets with the kind of elements you might need to construct, say, a radio transmitter. Finally, they set a lower limit of the life span of a communicating civilization at 100 years, based on Earth's timeline with radio technology so far.
The result? If life on other planets follows the same trajectory as on Earth, there are 36 intelligent, communicating extraterrestrial civilizations sharing the Milky Way with humans today. There is uncertainty in this estimate, with a range from four other civilizations up to 211. If alien civilizations are likely to be distributed evenly throughout the Milky Way, our nearest neighbor would likely be 17,000 light-years away.
That means we're quite unlikely to get in touch. The researchers calculate that a theoretical alien civilization would have to be broadcasting detectable signals for approximately 3,060 years for us to pick them up. That means to establish a two-way conversation with such a civilization, humanity (and the aliens) would have to hold it together for another 6,120 years.
Questioning assumptions
There are more optimistic scenarios for meeting ET. If, for example, life can evolve any time after 5 billion years, but not necessarily right at 5 billion years, the number of possible civilizations in the Milky Way rises to about 928. In this case, a civilization has to communicate for just 1,030 years to make contact.
By
Billy Booth
Billy Booth is a UFO researcher and writer, author of "UFOs Caught on Film," and webmaster of UFO Casebook.
Updated May 08, 2019
Ancient aliens and UFOs, or "unidentified flying objects," have been the stuff of legends for centuries. Modern "eyewitness" accounts began to surface as early as the latter part of the 19th century with reports of "mystery airships" appearing in U.S. newspapers. During WWII, allied airmen's eerie tales of encountering mysterious "foo fighters" captured our collective imagination, but it was after the Cold War that UFO sightings really took off. While the U.S. government started monitoring the skies for evidence that the Soviets might be developing secret stealth aircraft, many people believed—and continue to believe—that unexplained flying phenomena were of extra terrestrial origin. Pictures of so-called UFOs were touted as proof that alien visitors had made their way to Earth but even in the dark ages before Photoshop, it was easy enough to manipulate photographic technology. The following stories tell of possible UFO sightings, with photographs that may—or may not—prove that real close encounters may be closer than you think.
Related: 13 ways to hunt intelligent aliens
The problem with these numbers is that the authors filled in some of the blanks in the Drake equation with astronomical data while dispensing with some of the most complicated, controversial variables without much discussion, Shostak said. Does life really evolve on any rocky planet within the habitable zone of a sun-like star? Does intelligent life really reliably show up about 4.5 billion years later? Had a chance asteroid not knocked Earth around 66 million years ago, killing off the dinosaurs, the timeline of the evolution of intelligent life on Earth could look quite different, after all. Perhaps the most limiting variable, Shostak said, is the assumption that a communicating civilization only transmits signals for a century. That seems pessimistic even for human civilization, which has its struggles but seems unlikely to stop using radio waves in the next couple of months, he said.
The legend: At 2:25 p.m, alarm sirens installed in the event of a Japanese air raid sounded as flying objects were spotted in the skies above Los Angeles. A blackout was declared and anxious, terrified citizens followed the instructions to extinguish all lights.
At 3:16 p.m., searchlights swept the skies and anti-aircraft guns opened fire on the unidentified flying objects over the Pacific. Witnesses recount the formation of small red or silver-plated objects high-speed flying at a high altitude was untouched by the anti-aircraft salvos. The larger craft pictured flew off without sustaining damage as well.
The answer to the Drake equation "depends a lot on the probability of life developing on a world and on [intelligent life] developing on a world and on the lifetime of intelligence," Shostak told Live Science. "Those are all big things that could change the answer by an order of magnitude."
Conselice said the calculations are a way of understanding humanity's existence — and its future. If there turn out to be more civilizations out there in the galaxy than the new math predicts, that means that either life can evolve under far broader conditions than just Earth-like ones, or it means that civilizations tend to be far longer-lived than ours thus far.
Rosetta/Natal, South Africa; July 17, 1956
The legend: This famous photograph is part of a series of seven similar images, and was taken in the Drakensberg Mountains by a well-respected member of South African society. The photographer maintained the veracity of her sightings for the remainder of her life. She passed away in 1994. 
"If we find a lot of them, that's a good sign that we might have a very long lifetime for our civilization," Conselice said.
Santa Ana, California; August 3, 1965
The legend: This photograph was taken by highway traffic engineer Rex Heflin while driving near the Santa Ana freeway. Heflin did not report his sighting, however, his pictures were published by the Santa Ana Register on August 20, 1965. The photos were reportedly confiscated and controversy arose regarding their authenticity.
On the other hand, if the search for extraterrestrial life continues to turn up empty, it could mean that life only rarely evolves, or that when civilization arises, it tends to self-destruct rapidly. Perhaps, the Milky Way was relatively bustling a few billion years ago, but those sparks of life have since gone out. In the end, Shostak said, there is only one way to find out.
Tulsa, Oklahoma; 1965
The legend: In 1965, a series of strange low-flying objects were reported almost nightly by people of all ages and walks of life across the United States. As the year progressed, the number of these reports rose dramatically. On the night of August 2, 1965, thousands of people in four Midwestern states witnessed spectacular aerial displays by large formations of UFOs. That same night, a multi-colored disc was photographed in Tulsa, Oklahoma as it was observed performing low-altitude maneuvers. This picture was extensively analyzed, pronounced authentic, and later published by Life magazine.
"You're only going to be able to write a paper in which you can make any estimate of how many alien societies there are once you find one or two," Shostak said.
Provo, Utah; July 1966
The legend: The pilot of a twin-engine USAF C-47 "Skytrain" transport aircraft took this photograph at approximately 11 a.m on a July morning in 1966 as he was flying over the Rocky Mountains, about 40 kilometers southwest of Provo, Utah. The Condon Committee (a University of Colorado group funded by the United States Air Force to study unidentified flying objects) analyzed the negative and concluded that the photograph depicts an ordinary object thrown in the air. Many ufologists disagreed with their conclusion.
Apollo 16 / Moon; April 16-27, 1967
The legend: The UFO is pictured at just right of the top center of the photo. No explanation has been given for the object.
Tavernes, France; 1974
The legend: This classic image was taken by an anonymous French medical doctor in Var, France. Skeptics tried to discredit the picture on the grounds that "luminous rays cannot end like this." Normally, they do not, however, there are other possible explanations, such as these are not luminous rays at all but light emissions resulting from ionized air. Many still believe the object in the photograph is a UFO.
Waterbury, Connecticut; 1987
The legend: Randy Etting, a commercial airline pilot with over 30 years' experience, spent a lot of time looking at the sky. On the night he took this photograph, he'd witnessed a number of orange and red lights approaching from the west. He got his binoculars and called his neighbors to come outside. By this time, the object was a great deal closer and seemed to be over I-84, just east of Etting's home. He reported that the lights were shimmering like distortion from engine heat, but he could hear no sound. "As the UFO passed over I-84, cars in both the east and westbound lanes began pulling over and stopping," he stated. "The UFO displayed a semi-circular pattern of very bright multicolored lights. Five motorists reported that as the object became visible a number of cars lost power and had to pull off the highway."
Gulf Breeze, Florida; 1987
The legend: In November 1987, the Gulf Breeze Sentinel published a group of UFO photos they'd gotten from a local contractor named Ed Walters. Shortly after Walters' photos hit the local newspaper, more UFO photographers came forward with stories or sightings and more images, both still and moving.
However, thanks to a subsequent Pensacola News Journal feature by reporter Craig Myers the Sentinel's coverage was dismissed as "uncritical" and "sensationalist." Using a Styrofoam UFO model (found in the attic of the house where Walters was living when the Sentinel photos were first published), Myers was able to duplicate the original photos almost shot for shot.
Petit Rechain, Belgium; 1989.
The legend: The photographer of this famous Belgian UFO photograph remains anonymous. Taken on an April night during a well-documented UFO wave, the photo shows a triangle-shaped object with lights. As the original photo was too dark for the outline of the object to be seen clearly, it was subsequently enhanced, but that is supposedly the only correction made.
Puebla, Mexico; December 21, 1944
The legend: Carlos Diaz, a photographer with an extensive collection of UFO images, shot this image while taking photos of the eruption of Mt. Popocatepetl in Puebla, Mexico. The photo shows a glowing, yellowish, disc-shaped object with a red hue toward the top, and windows or portholes. It has since been authenticated by many photographic experts and published in numerous magazines, newspapers, and books.
Phoenix, Arizona; 1977
The legend: This photograph is one of many depicting one of the most publicized UFO events in history. First observed in a hexagram pattern at about 7:30 p.m. over the Superstition Mountains area east of Phoenix, the characteristic 8 + 1 formation of amber orbs was next seen in two separate arc patterns with "trailing lights" over the Gila River area at about 9:50, and again at 10 p.m. at the southern edge of Phoenix. Thousands reported seeing these objects and a handful of witnesses videotaped them on camcorders.
Taipei, China; 2004
The legend: Lin Qingjiang, a worker in Hualian County of Taipei, saw what he believed to be UFO at about 10 p.m. as he was resting outside his home. Lin was quoted as saying that the object, shaped like a large bamboo hat, flew east and west five times within 10 minutes, during which time he as able to capture this photo on his cell phone.
Kaufman, Texas; January 21, 2005
The legend: The photographer states: "I was out today taking pictures of the chemtrails at 11:35 a.m. I was aiming my camera at a scrawny little cloud. As I was snapping the picture, I noticed a flash in the sky through the viewfinder. When the picture came on the screen, I noticed a gold-colored object at the top of the cloud I had captured also. I looked back where it was and of course, it was gone. I really couldn't tell much of what it [might] be until I downloaded it to my computer. I zoomed in on it and nearly fell out of my chair. It appears to be a craft of some kind with maybe windows or ports on the right side, in the middle. It also appears to be emanating a gas or some type of energy field around it, mainly at the top."
Valpara, Mexico; 2004
The legend: This image was taken by Valpara newspaper reporter Manuel Aguirre who noticed a band of glowing lights in the distance over the city skyline. This photograph has not been debunked, and to date is considered legitimate. The unknown object appears to be circular or spherical in shape.
Modesto, California; 2005
The legend: The unnamed photographer states: "I noticed some kind of craft toward my left that appeared from behind a tree . . . in our front yard. I rapidly rotated my camera on its mount and took one picture. There were several brilliant lights that surrounded this craft. It was impossible to make out the shape of the craft because the lights were so brilliant. The lights did not strobe or flash [as] a normal aircraft array would. Each light glowed with the same intensity and color as a sodium-vapor type street lamp
Originally published on Live Science.