Post 8810
Photos: The Amazing Mummies of Peru and Egypt
By Christine Lunsford March 17, 2017
https://www.livescience.com/58313-photos-mummies-peru-egypt.html
Mummies across time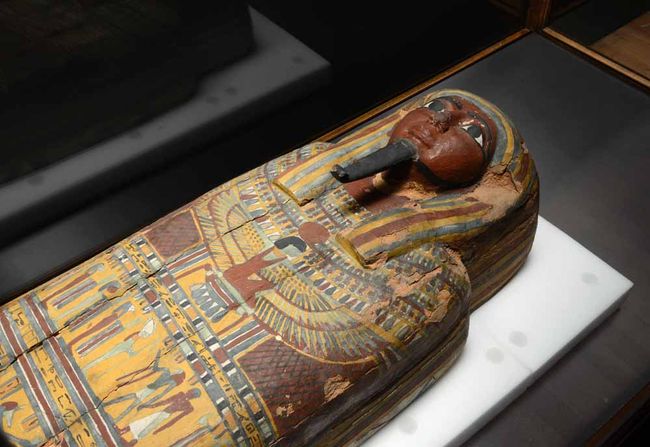 Archaeologists used to unwrap Egyptian mummies with much fanfare in front of crowds, a stunt that destroyed cultural history and disrespected the deceased individual. Now, researchers can use computed tomography (CT) scans to noninvasively learn about mummies without literally unwrapping them.
Here is a look at the science behind "Mummies," an exhibit about Peruvian and Egyptian mummies that runs from March 20 until Jan. 7, 2018, at the American Museum of Natural History in New York, and then returns to the Field Museum of Natural History in Chicago.
The "Gilded Lady"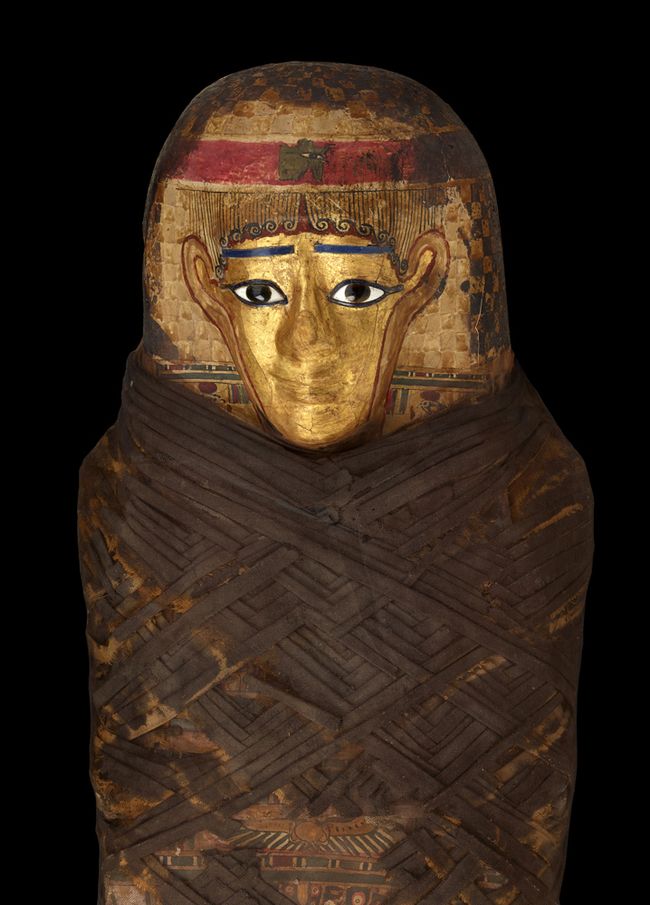 A special exhibit offering a detailed viewing of rarely seen Egyptian and pre-Columbian Peruvian mummies called "Mummies" is open at the American Museum of Natural History. One mummy included is known as the "Gilded Lady," a well-preserved mummy from Roman-era Egypt.
In full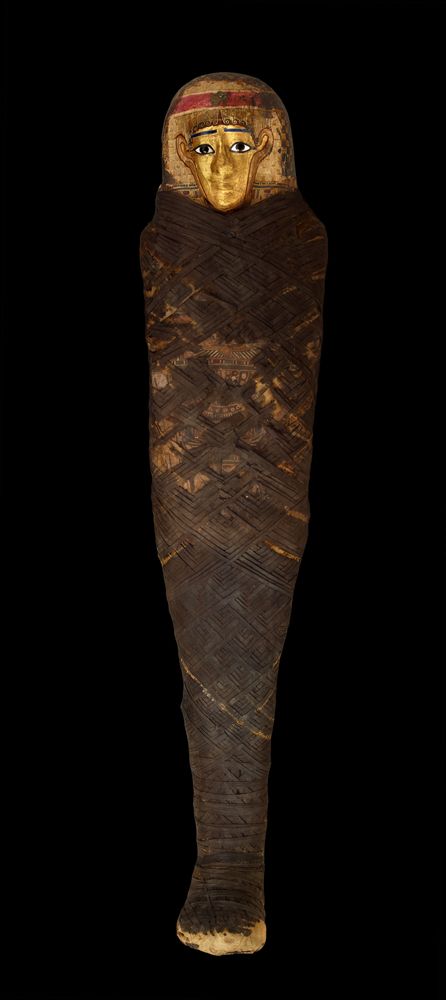 Egyptians used mummification to honor the dead and guarantee the deceased's spirits and bodies were reunited in the afterlife.
More ancient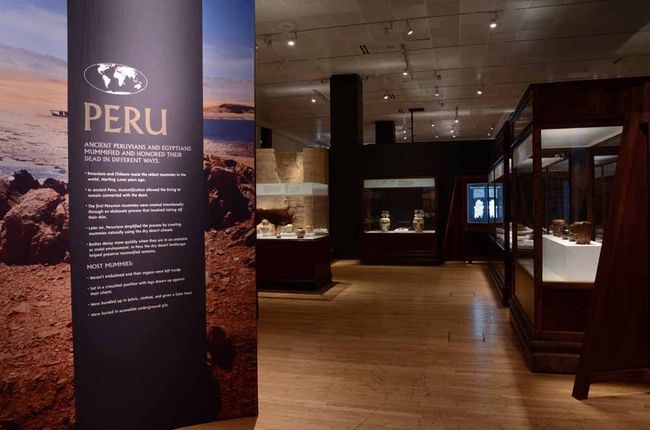 Mummification was used in many more areas than only Egypt. The exhibition presents preserved remains that come from South American cultures and were created at least 1,500 years prior to those from Egypt.
Complexity perfected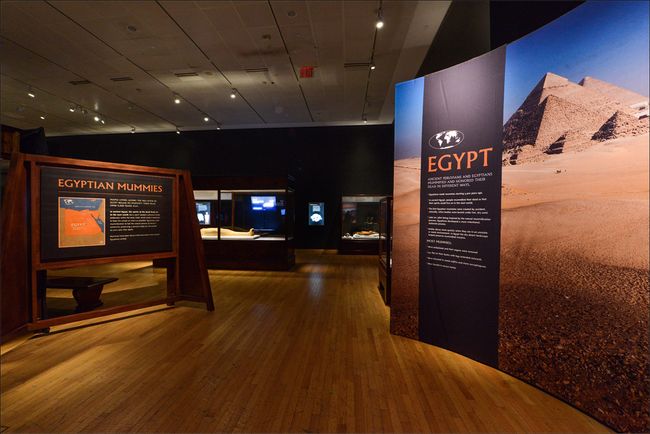 Egyptians employed a complicated process in their mummification practices, including detailed embalming rituals, beautifully decorated sarcophagi and magnificent burial tombs meant to discourage grave robbers.
Technology peers into history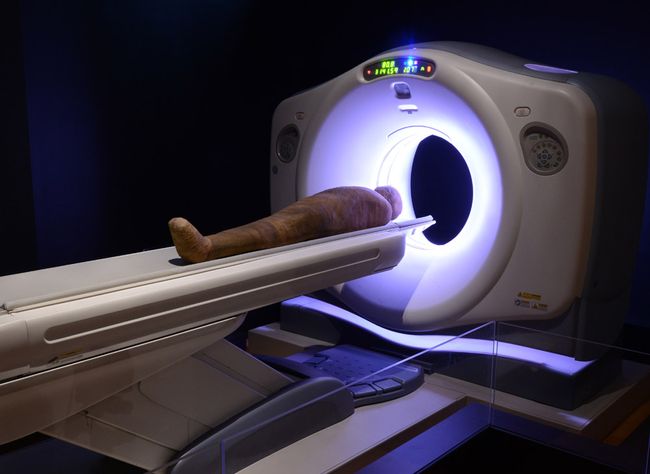 Present-day technology allows archaeologists to study ancient mummies without destroying the specimens. A computed tomography (CT) scanner snaps hundreds of X-ray images, noninvasively providing views of history.
3D-printed displays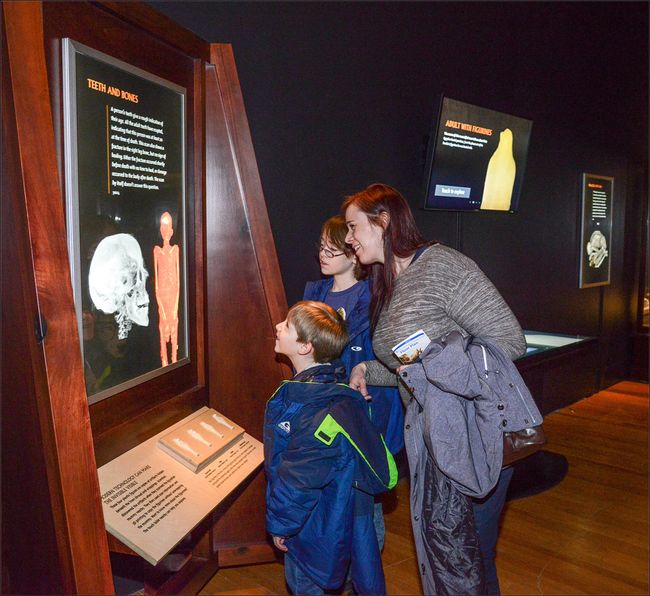 Using 3D printing, the "Mummies" exhibition allows visitors to physically explore different aspects of these ancient cultural practices. Figurine offerings from the Egyptian and Peruvian mummies are available for examination.
Touch-screen learning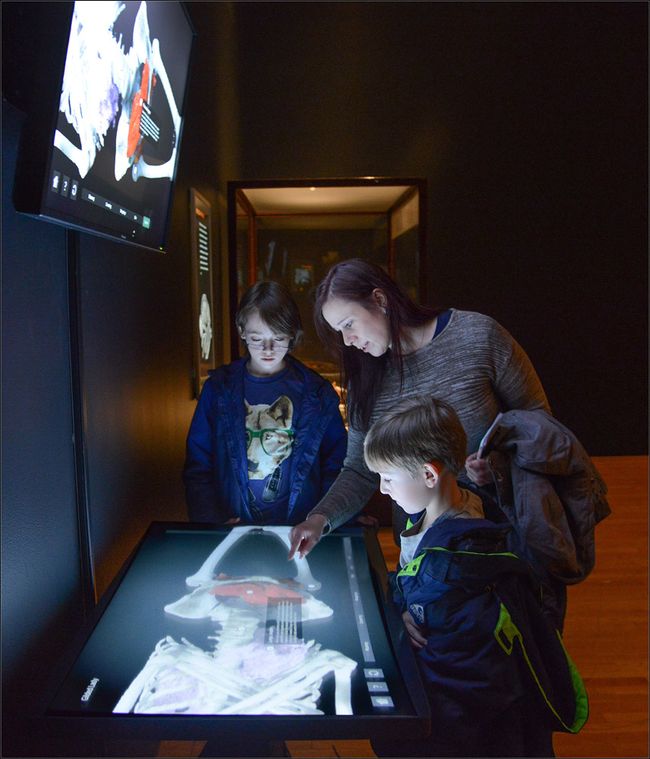 Discovering details about each layer of a mummy from either Egyptian or Peruvian culture is made simple and educational via interactive digital touch screens.
Colorful rituals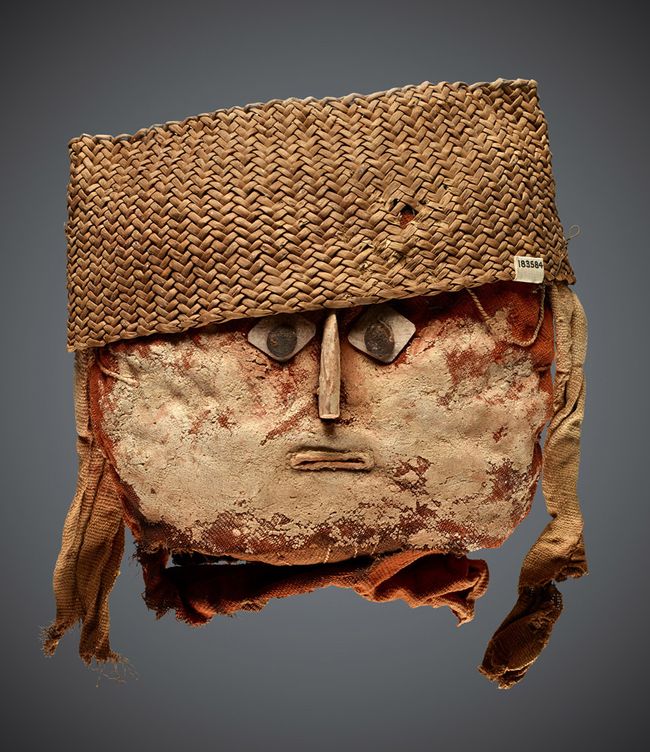 In Peru, people in the Chancay culture from a millennium ago would have topped the colorfully wrapped bodies of their mummified kin with uniquely decorated "false heads."
Peruvian pit burial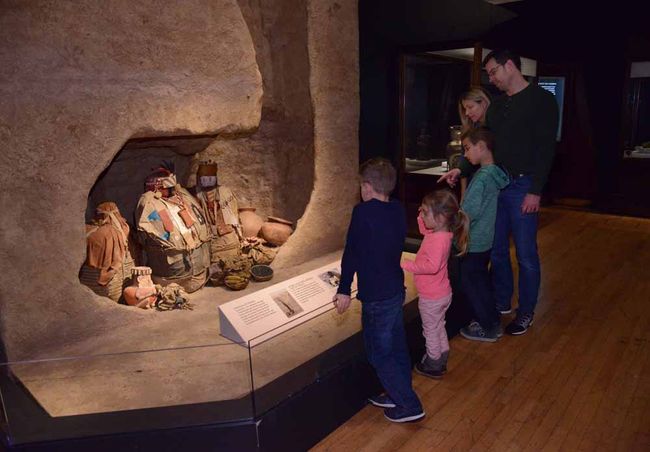 The Chancay culture practiced pit burials. In this exhibit, a life-size example shows how the entire extended family would have been buried together. Living family members could access the site to provide food and drink for the deceased loved ones. This access also meant mummies could be involved in festivals and special events with the living.
Corn beer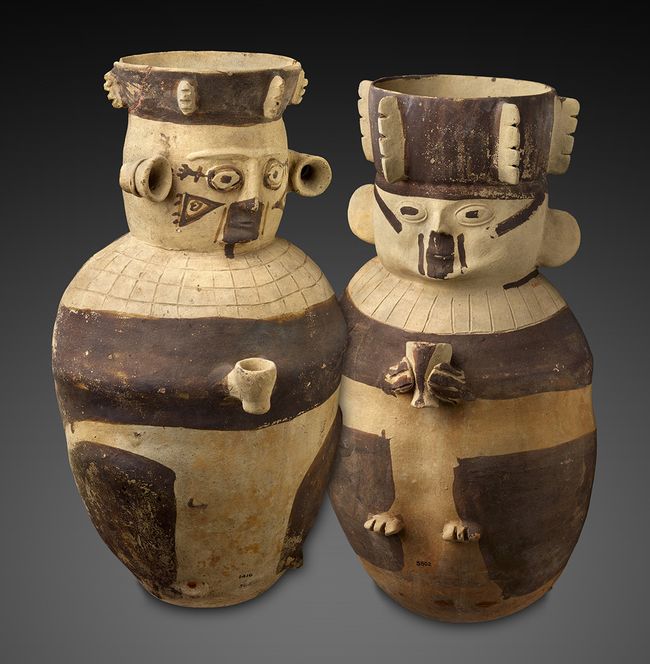 Mummies in the Chancay culture found in present-day Peru were often buried with pots filled with "chicha," or beer made from corn. The Chancay would often refill food and drink offerings for their loved ones.
Jaguar jar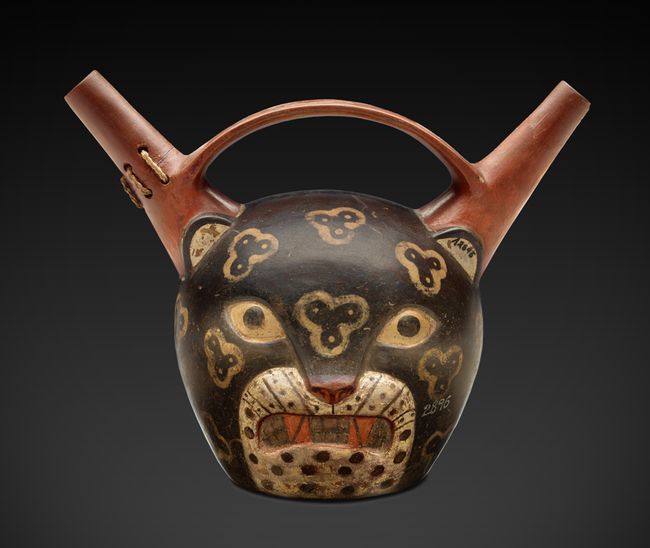 Detailed ceramic pots and jars are often found with mummies. The Paracas culture offered objects like this double-spouted jar that bears the face of a jaguar.
Tradition-related details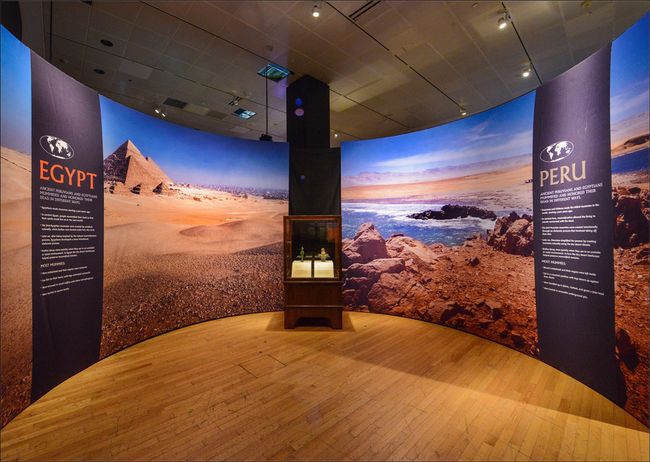 Egypt and parts of Peru may have similarly dry desert climates, but mummification in the regions is notably different. The differences are likely connected to the beliefs about the practice. "Mummies" explores the similarities as well as the differences between the cultures, societies, environments and burial traditions.
Canopic jars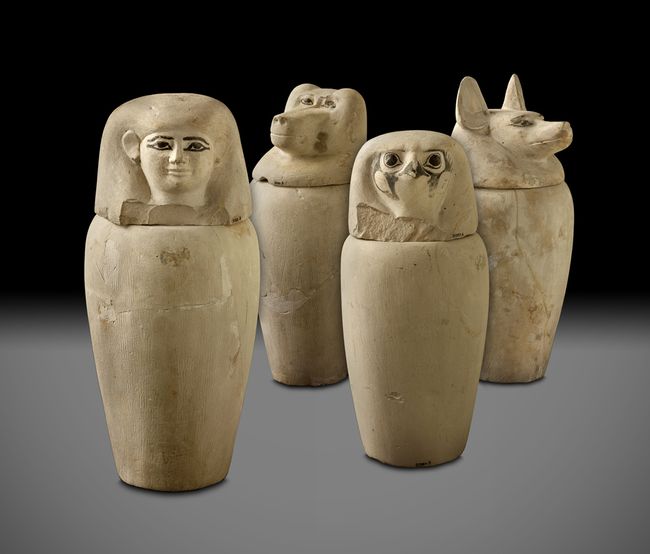 These limestone jars carved with representations of the four sons of Horus were designed to hold the organs of the dead. The symbols of the four deities were carved upon removable lids and were placed to protect the organs and serve the dead through the afterlife.
In touch with history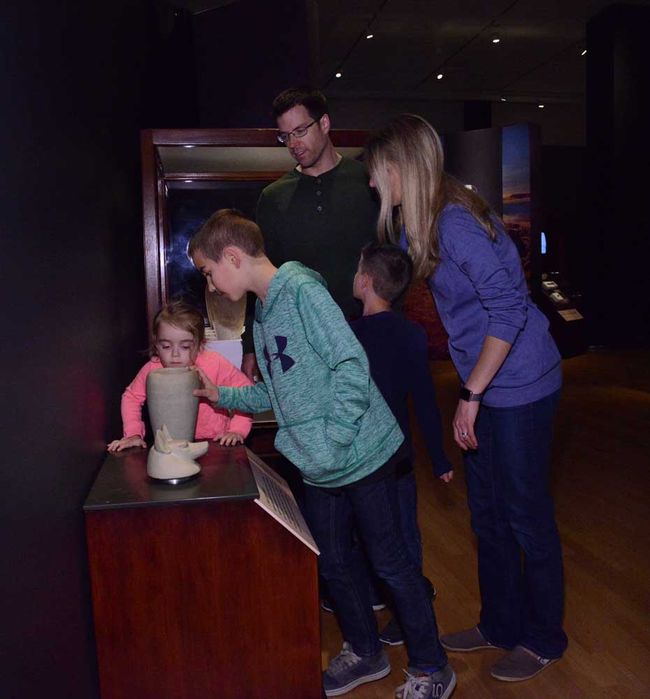 Another touch-screen station allows guests to handle a canopic jar model. This specimen would have held a mummy's stomach.
Animal offerings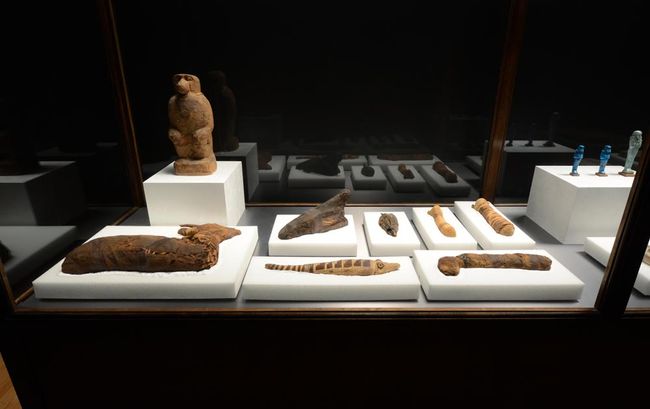 Millions of animal mummies have been discovered in cemeteries. Archaeologists explain that these were not pets, but rather offerings to Egyptian gods who were associated with specific animals.
Shawabti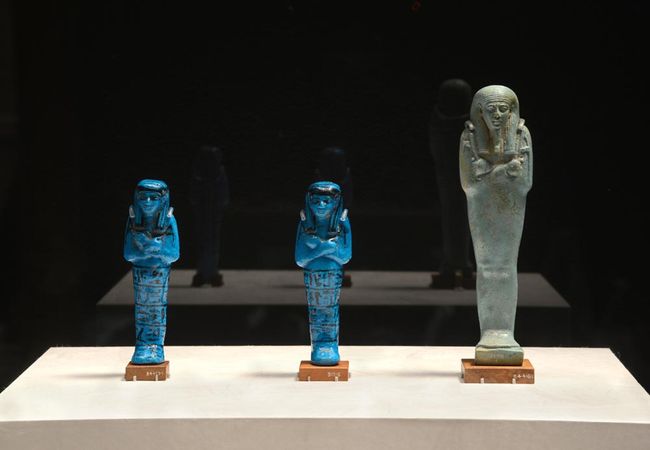 Items buried with mummies in Egyptian tombs provided for the dead in the afterlife. Wealthy Egyptians were buried with servants represented by figurines called shawabti. Preferably a year's worth of servants along with 36 overseers, one for each Egyptian week, were supplied as well.
Unique offerings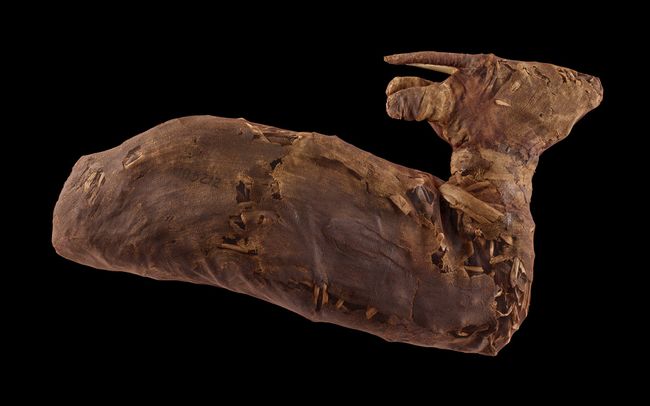 Likely, this gazelle was raised at a temple specifically to be mummified for a burial offering.
Distinct gifts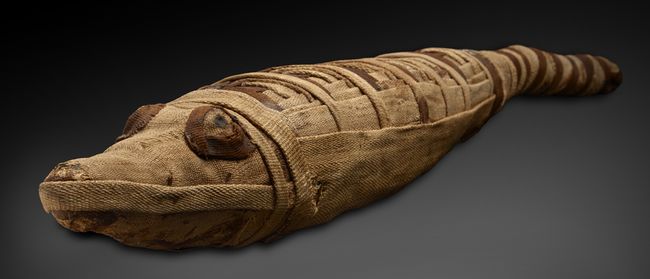 A baby crocodile was intricately wrapped and buried as an offering in an Egyptian tomb.
Remembering their past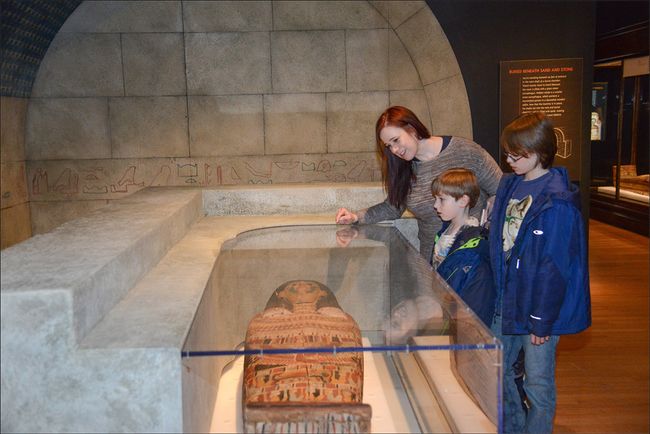 At the "Mummies" exhibition, guests can tour a life-size burial from 26th-Dynasty Egypt. This represents a time when Egyptians explored their own past, reviving early traditions of art, architecture and tomb design.
Decorative coffins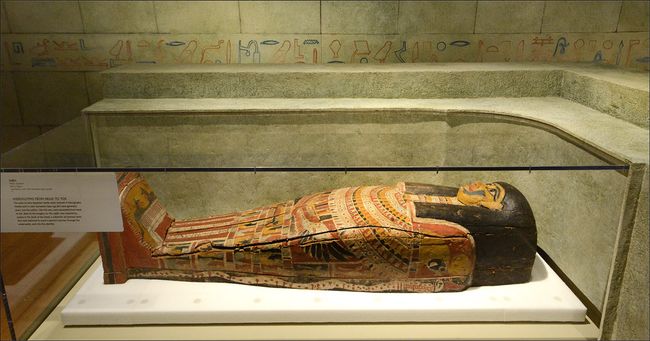 Coffins from the 26th Dynasty era tended to have much more decoration, hearkening back to previous times. The hieroglyphs on this coffin were inspired by "The Book of the Dead," a series of texts believed to help a person traverse the underworld and find the afterlife.
Made to order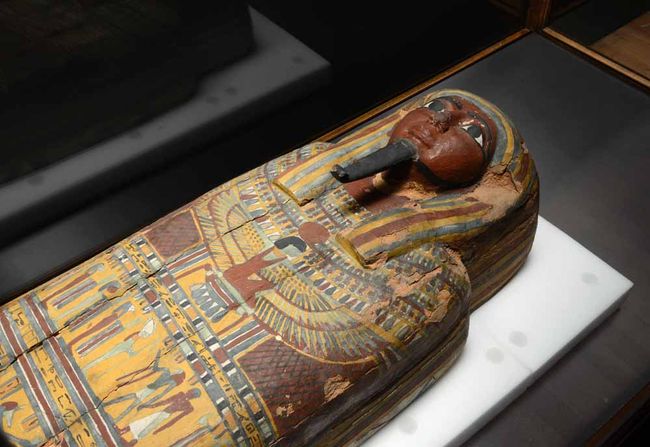 Using hieroglyphics, Egyptian coffins were often personalized to the deceased. The individual's name as well as the gods assisting in that person's journey were engraved on the coffin.
Details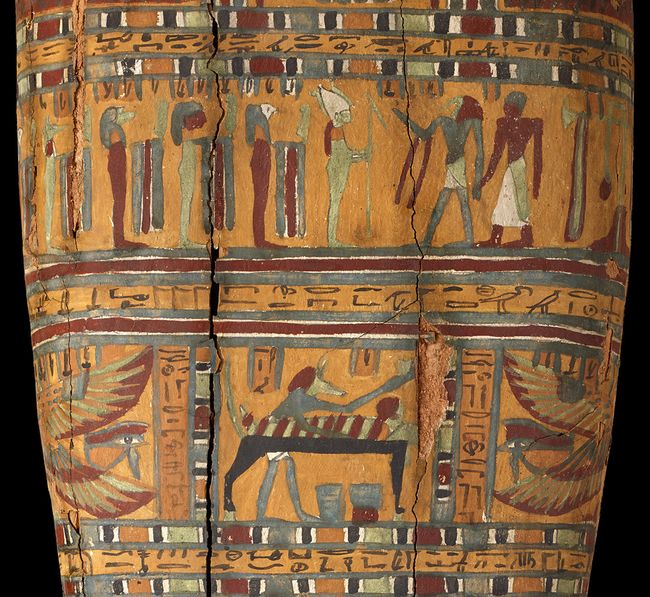 A coffin from Egypt's 25th or 26th Dynasty has much detail. The deceased man is shown being assisted by Thoth, the ibis-headed god; Osiris, the god of the underworld; and Anubis, the jackal-headed god.
Modest provisions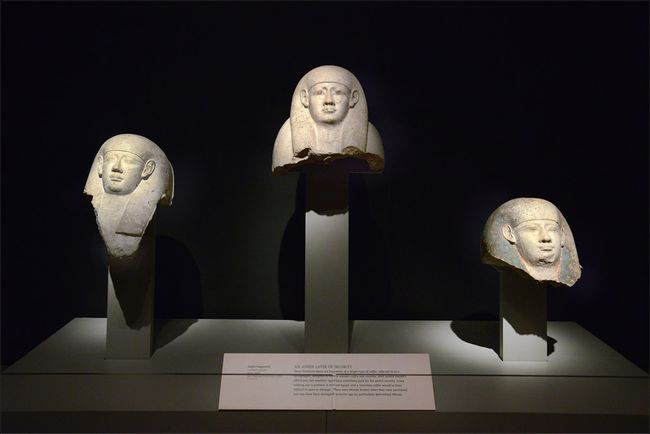 Wealthy Egyptians imported materials for their coffins, but less fortunate citizens used scarce, native trees to create their coffins. This painted coffin bears the marks of time with its red paint faded and worn, exposing the simple construction and wood grain.
Morphing culture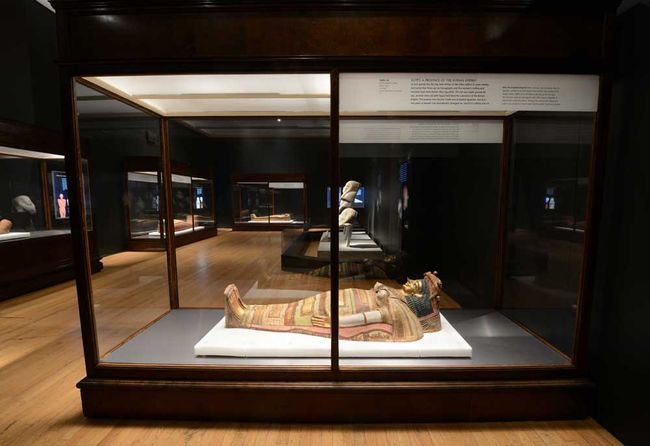 After hundreds of years as a province to the Roman Empire, Egypt's culture changed. This coffin bears no hieroglyphics, and the hair and clothing look less Egyptian and more Roman.
Sneak a peek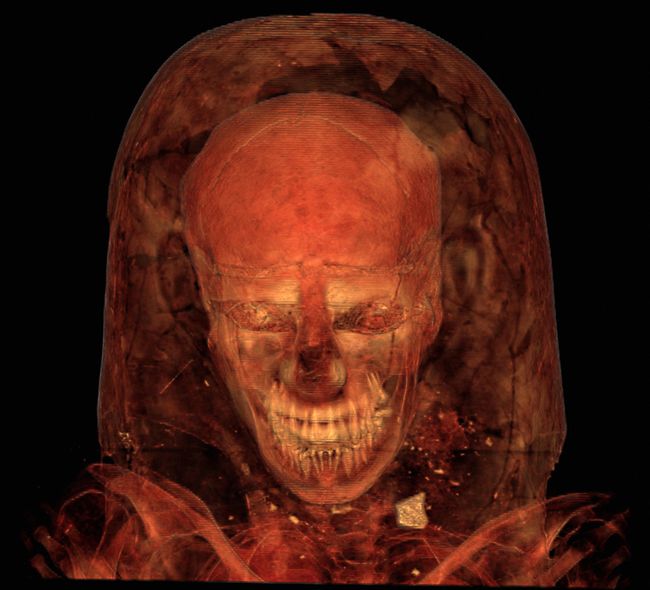 After a CT scan of the Gilded Lady is conducted, details emerge: She was in her 40s and had curly hair as well as a slight overbite. She may have suffered and died from tuberculosis, an often-deadly but common sickness at the time.
Brought to life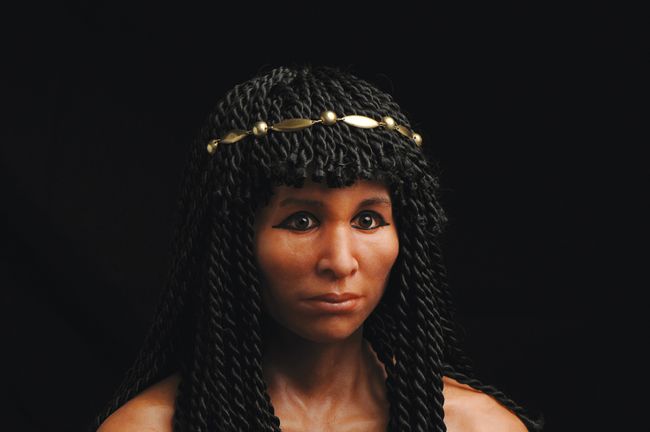 Using the technologies available, experts created this sculpture to show what the Gilded Lady may have looked like in real life.
Before his time

"Mummies" provides an inside look at this extremely decorative coffin. A young boy of roughly 14 years who died in the Ptolemaic era of ancient Egypt was found inside.
Amazing detail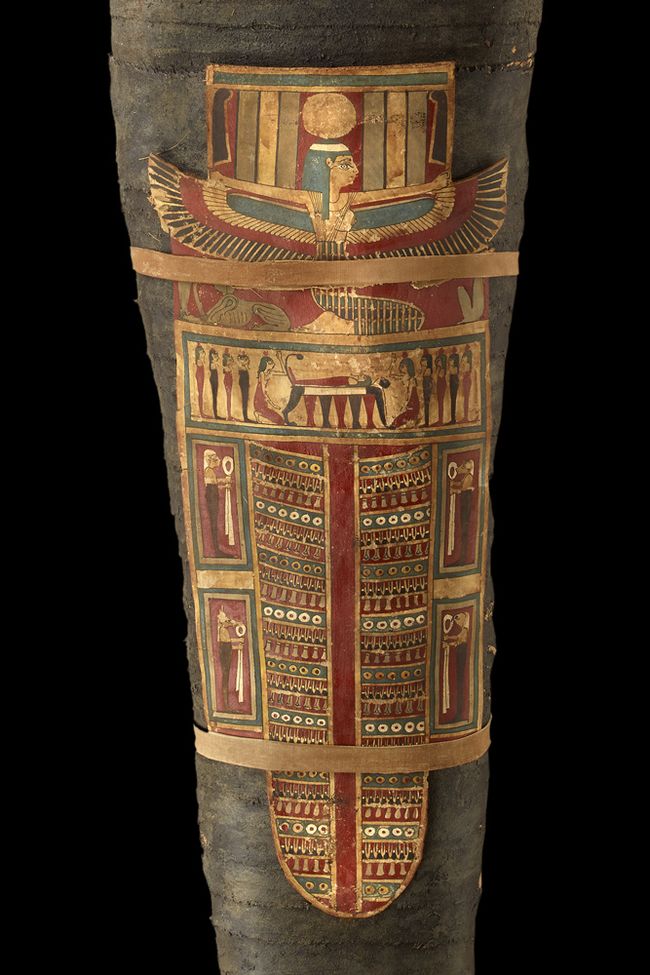 The coffin for the young man features detailed paintings of the sky goddess Nut and the sons of Horus.
A sad story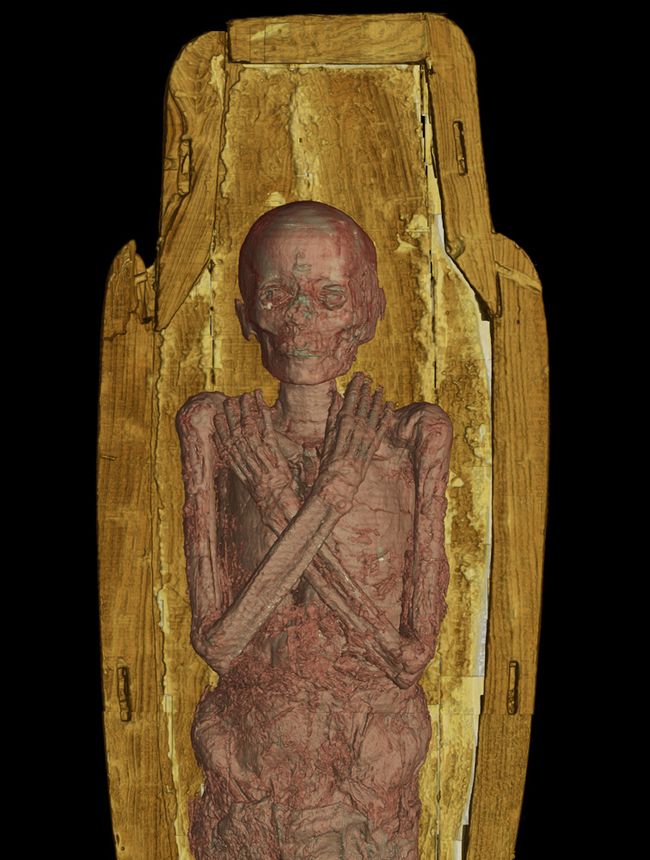 CT scans of the intricately decorated coffin disclose a young mummified boy placed in an oversized coffin.
Creating a face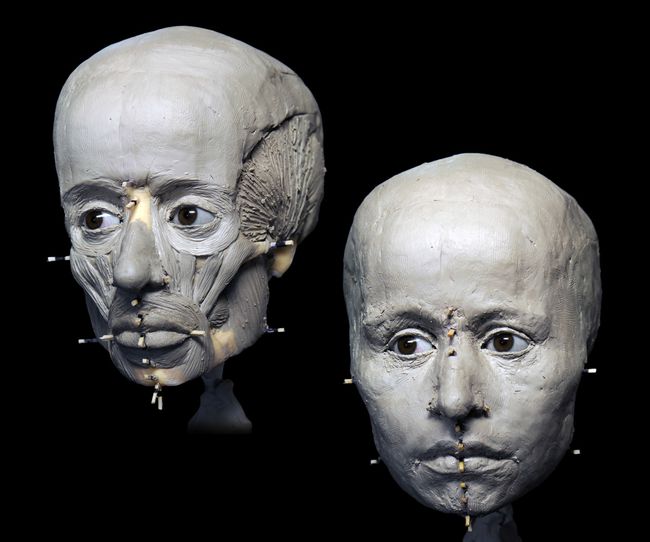 Using the CT scans and a 3D-printed skull model, French artist Elisabeth Daynès created a sculpture of the boy mummy.
Back to life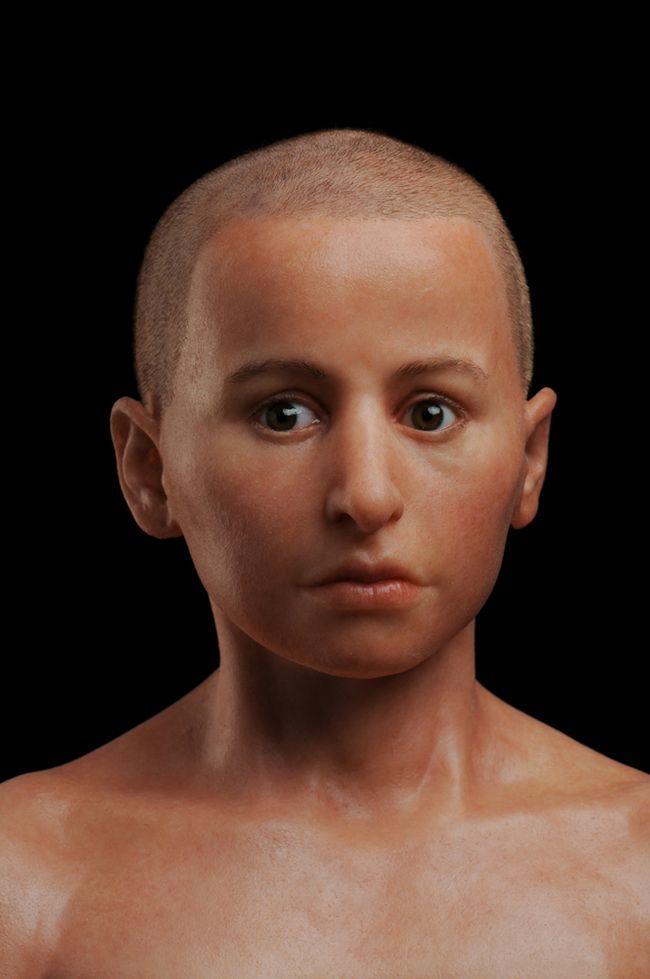 The 14-year-old boy who was mummified now has a face after his death centuries ago in Egypt.
Awaiting guests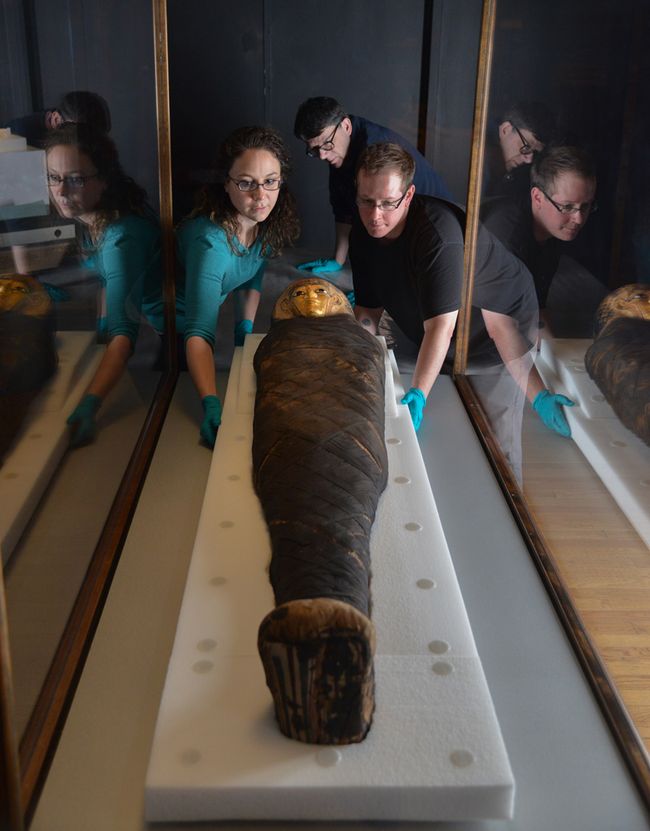 In preparation for the "Mummies" exhibit opening, Mary Cochran, JP Brown, and Kris Kleckler from The Field Museum, Chicago, put the Gilded Lady in place.
On display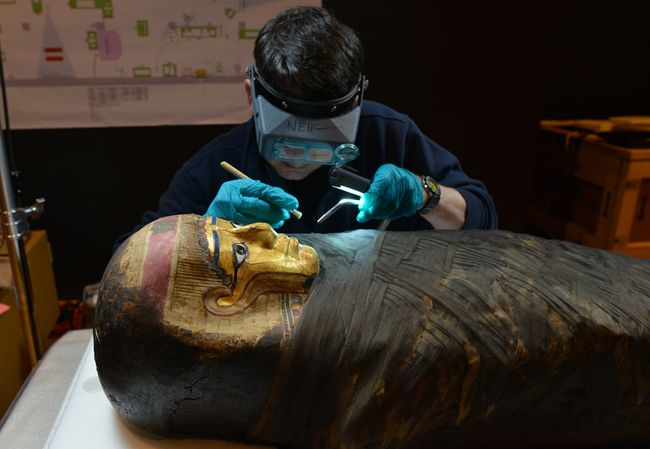 Inside the American Museum of Natural History, JP Brown, associate conservator at the Field Museum, Chicago, cleans and details the "Gilded Lady" in preparation for display at the "Mummies" exhibition.