Post 8797
Amazing Images: The Best Science Photos of the Week
By Jeanna Bryner – Live Science Editor-in-Chief 3 days ago
Each week we find the most interesting and informative articles we can and along the way we uncover amazing and cool images. Here you'll discover incredible photos and the stories behind them.
Volcanic lightning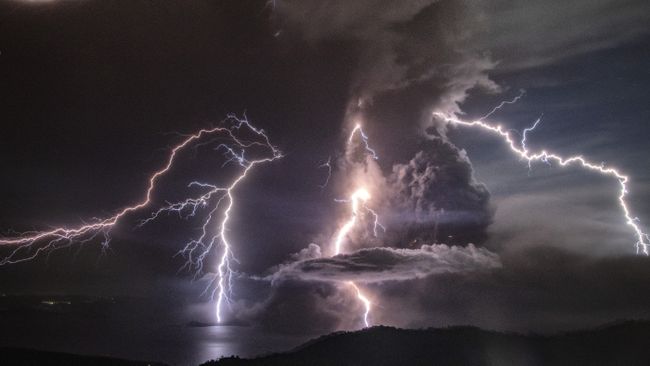 Gorgeous displays of lightning lit up Taal volcano in the Philippines, as it shot ash and lava sky-high. Here, a column of ash surrounds the crater of Taal on Jan. 12, with lightning in the background, as seen from Tagaytay city. Scientists are still trying to nail down the exact causes of volcanic lightning, but they have some ideas. One is that static electricity, created as particles rub together within dense ash clouds near the ground produce the electric flashes. Another idea is that jockeying ice crystals high above Earth's surface, in an atmospheric layer called the stratosphere launch the powerful jolts, Live Science previously reported.
[See full gallery: Philippines Volcano Could Erupt Again in Hours or Days, Threatening a Million People]
Horseshoe Island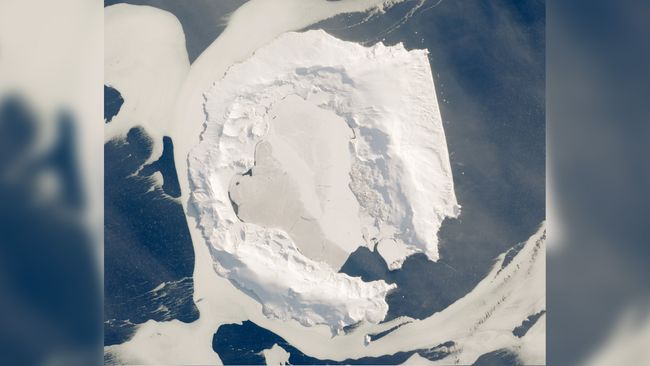 (Image credit: NASA Earth Observatory)
NASA's Earth Observatory released an image this week of a snow-covered Deception Island, named for its appearance by explorer Nathaniel Palmer in 1820. Here's why: When looked at from one angle, the island looked like any island, but from another one could see a narrow passage leading to a harbor, which was the flooded caldera of a volcano in the South Ocean — a place where explorers like Palmer could sail into, according to the Earth Observatory. The Landsat-8 satellite's Operational Land Imager captured this image of the horseshoe-shaped island on Sept. 21, 2017.
Sky-high plume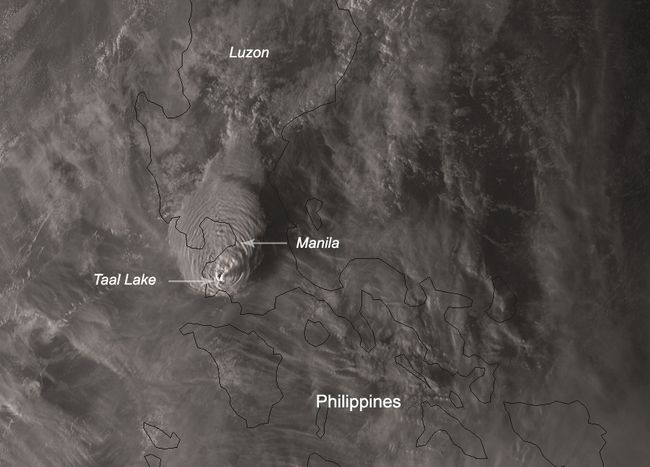 A huge volcano in the Philippines, the Taal volcano, launched ash plumes 9 miles (14 kilometers) high this week, and satellites were there to capture stunning images.
"On Jan. 12, 2020, the Himawari-8 satellite captured an image of the Philippines during the aftermath of Taal Volcano's first volcanic eruption in over forty years," according to a statement from the National Oceanic and Atmospheric Administration (NOAA). "Eruptive activity, which has been occurring since 5:30 p.m. local time on Jan. 12, has generated steam-laden plumes up to nine miles tall, causing travel disruptions and extreme weather events in and around the vicinity of its location in Volcano Island, south of the archipelago's capital city of Manila."
[Read full story: Huge Philippines Volcano Blasts Ash 9 Miles Up As Satellites Watch (Video)]
Martian mounds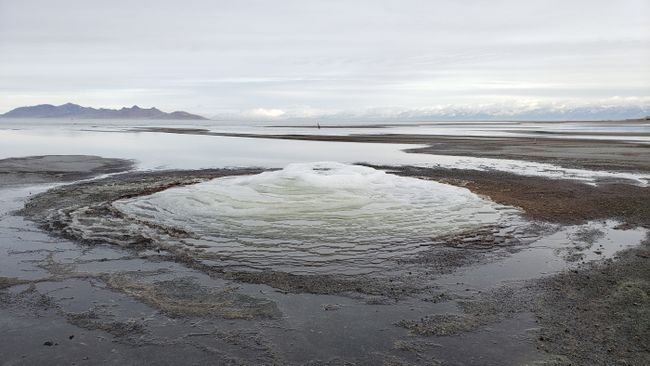 White, crystalline mounds emerged recently above the surface of Utah's Great Salt Lake. Scientists think the mounds may be similar to mineral structures on Mars that are thought to possibly preserve traces of microbes from long ago.
The Earthbound mounds, which measure up to 3 feet (1 meter) high and dozens of feet across, are made out of mirabilite, a crystalline sodium sulfate. They say the mounds will remain as long as the temperatures stay below freezing; once it gets warmer, the mirabilite will dissolve.
[Read full story: Strange 'Martian' Mineral Mounds Rise Up from Utah's Great Salt Lake]
Mysterious 'Silkhenge'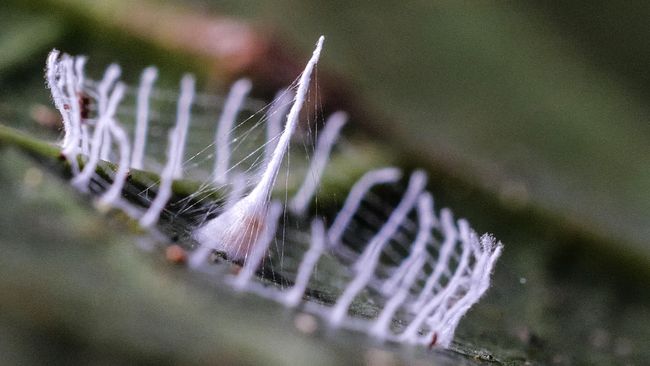 Remarkable, high-resolution new video has revealed a wild sight: a silk structure in the Amazon that resembles a monumental henge, though teensy, and hence its nickname "Silkhenge." Rather than human hands, spiders — whose identity has yet to be uncovered — crafted these web towers. New video, captured by tropical entomologist and science communicator Phil Torres during a recent trip to Peru, shows tiny spiderlings breaking out of the structures; that suggests they serve as protective "fences" around spider egg sacs.
[Read full story: Spider Architect's Intricate 'Silkhenge' Revealed in Stunning Video]
Violent solar storms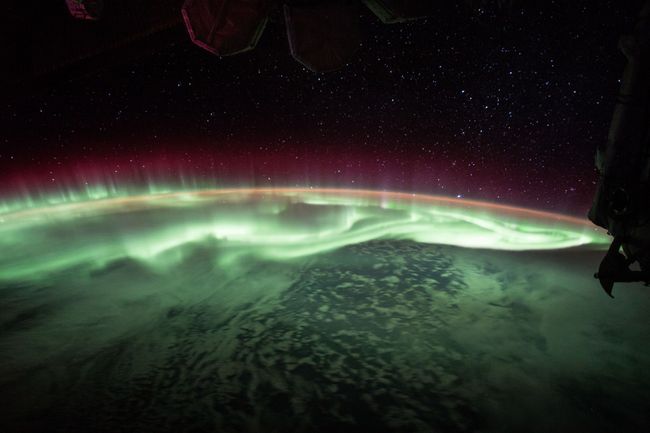 A bubble-like structure called the magnetosphere protects our planet, blocking harmful solar radiation. But that defense isn't always enough. Often, the sun acts up, launching high-speed streams of radiation from its surface,  and, with it, intense magnetic field lines. When this so-called solar wind hits our protective bubble, the two magnetic fields get tangled up, generating heat and accelerating the charged particles in that solar wind. The result? Powerful magnetic storms that appear to us as auroras.
In addition to painting the polar skies in a rainbow of hues, these storms can wreak havoc on our electrical grid, communication systems and satellites. And just this week, scientists announced they had discovered these solar storms are happening much closer to our planet than previously thought.
[Read full story: First New Sunspots in 40 Days Herald Coming Solar Cycle]
Puerto Rico temblors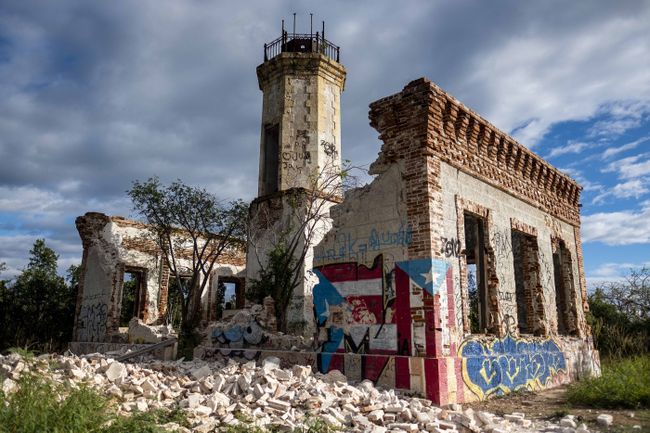 This photos shows the collapsed wall of the ruins of an iconic landmark lighthouse in Guanica, Puerto Rico, on Jan. 6, 2020, after the area was destroyed by earthquakes. Starting on Dec. 28, intense earthquakes began shaking southern Puerto Rico, killing at least one person and causing several injuries. The temblors also collapsed several buildings, including this lighthouse and a multistory school in the town of Guánica that luckily was empty at the time. A magnitude-5.8 earthquake occurred on Jan. 6, followed by a magnitude 6.4 mainshock on Jan. 7. These quakes were followed by numerous large aftershocks.
[Read full story: Earthquake Forecast for Puerto Rico: Dozens More Large Aftershocks Are Likely]
Huge eruption seen from space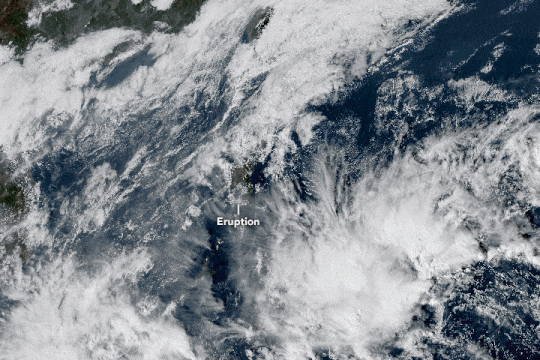 The eruption of the Taal volcano produced stunning, if scary, images and video this week. Japan's Himawari-8 satellite captured the volcanic plume (seen in this animation) as it spread over the course of Jan. 12 and 13. Taal is quite an active volcano, opening up throughout the mid-1960s until 1977. We were reminded of its activity also in 2006, 2008, 2010 and 2011, when the volcano periodically trembled with earthquakes.
[Read full story: Huge Eruption of Philippines Volcano Seen from Space]
Da Vinci's orb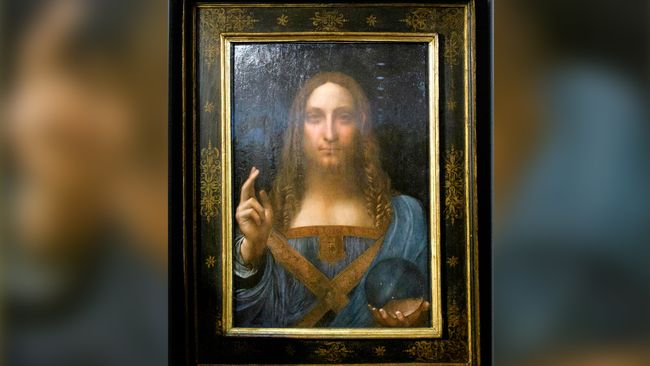 The likely Leonardo da Vinci painting "Salvator Mundi," shown here after being unveiled in Hong Kong on Oct. 13, 2017, seems pretty straightforward: a painting of Jesus Christ in Renaissance-era clothing, one hand holding a clear orb. That orb, however, is a controversial spectacle, as it seems to defy the laws of optics. However, researchers of a new study suggest the orb could be a realistic illustration of a hollow glass ball, after all. Using a computer-rendering technique, they showed that if the orb were made of thin blown glass, it would be physically possible in the real world.
[Read the full story: Mystery of Orb in a Record-Breaking Leonardo Da Vinci Painting Deepens]
Record-breaking asteroid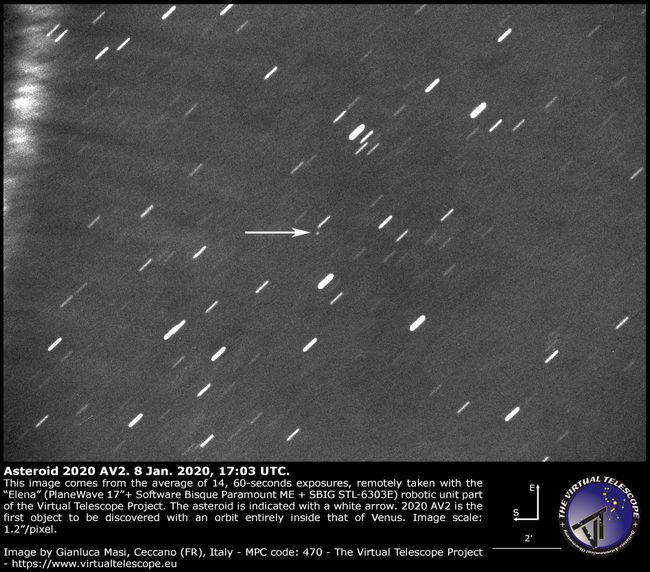 Originally published on Live Science.